Discover more from Elad Blog
I am a serial entrepreneur obsessed with technology and startups.
Over 18,000 subscribers
Collaborative Enterprise (at last!)
During the first social era as Facebook, LinkedIn, Twitter, Instagram, Pinterest, and other products were first breaking out, there was a lot of talk of the "social enterprise" or "networked enterprise". The idea, circa 2010, was that all the collaborative features of Web 2.0 social products were going to be baked into SaaS leading to large scale transformation of software. This obviously did not happen 10 years ago.
More recently, the two big trends transforming the enterprise are (i) Nocode/Lowcode/RPA, and the (ii) Collaborative Enterprise[1]. Collaborative enterprise is an updated take on building collaboration and learnings from consumer products into SaaS. 
The emergence of collaborative products in the enterprise is being driven by a handful of trends:
A. User shift. Users (and founders) who grew up with social product, chat, cloud storage, and lots of cloud apps are comfortable with using similar products in the enterprise. Adoption of basic team communication and collaboration tools have now been massively accelerated with COVID. COVID is a new "why now" statement for many companies in this area.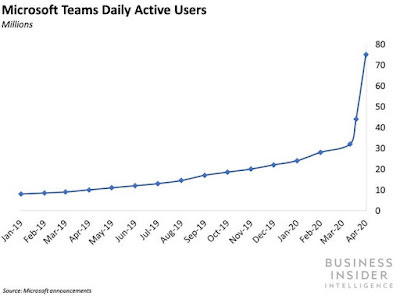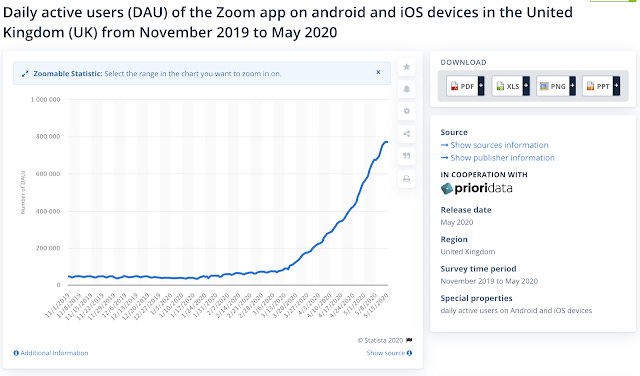 B. Distribution shift. Bottoms-up adoption and in-product viral and growth distribution techniques have at last been integrated into SaaS products. In-product distribution techniques are inherently focused on collaboration, so some of the earliest features in many products are peer-to-peer or network driven. Box and Dropbox are examples of early pioneers of these techniques, with Slack similarly adopting early in product-distribution techniques.
In the past, many large enterprises were locked down by IT and legal in terms of what could be downloaded or used by an individual in the enterprise. Given the platform shift below, much more can be done in browser now than in the past, opening up broader opportunities.
C. Tech shift. WebRTC and WebGL are now baked properly into browsers - this creates a platform shift that is enabling applications rich in audio, video, and collaborative graphics. Browser based audio/video are finally crisp and products like Figma work seamlessly in real time in part due to WebGL. This tech stack also has implications to social products (discuss in another post).
The emergence of the collaborative enterprise is going to yield a number of companies across categories. Below is a list of potential categories in which large collaborative enterprise products may emerge:
1. Collaborative Enterprise: Function-Specific Tools
These are team-oriented tasks or products in which multiple people work together to product an end product like a user interface design, BI graph interpretation, FP&A planning, or other areas. Here are some example areas: (Lists below are non-comprehensive - apologies for any omissions this post was written quickly)
2. Collaborative Enterprise: Remote Work, Events, & Distributed teams. 
In addition to vertical or task-specific tools, there is also emergence of better tools for remote work, collaboration, events, and networking including:
While many of the areas above are speculative, the movement to truly collaborative tooling for the business world is one of the two new big paradigm shifts for enterprises after the cloud (the other being Nocode/Lowcode/RPA). The Collaborative Enterprise is finally coming, and it is coming fast due to shifts in technology, user behavior, and bottoms up distribution.
NOTES
[1] To coin a term, badly.
MY BOOK
You can order the High Growth Handbook here.

RELATED POSTS

Markets:
Raising Money

Managing Investors